MY PERSONAL PRIVAT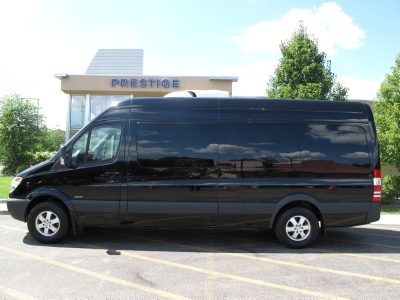 SPRINTER LIMOBUS
My 2003 Dodge Sprinter limobus has leather U-shaped seating, a Mercedes grille, Direct TV, BLU RAY HDTV, Built in Hot spot and everything works as it should. I would not have it any other way and if you know ME you already know that's the way I roll. I bought this from some friends of mine who are in the night club business. They did NOT take care of this bus the whole 7 years they had her. I got it when they were tired of Band Aiding her, took her straight to Jay Hendrix' shop at Austin Freightliner and they fixed everything mechanically wrong for under $2500. WHEW... That's what's up. I know another company I use would've likely charged me over double that. I then took it to get the best alarm from Custom Sounds and then to H&H Radio to do the Audio & Video. I did the hot spot stuff myself.
Buying this vehicle made it possible for me to dispose of the 2007 Krystal 5 Door Z. It is important that I can have a versatile vehicle for not only myself, family and friends but also in the performance of any team sports contracts I may become affiliated in the future. Why do you think I have all those shuttles that rarely roll? It's not because they look good sitting on my compound.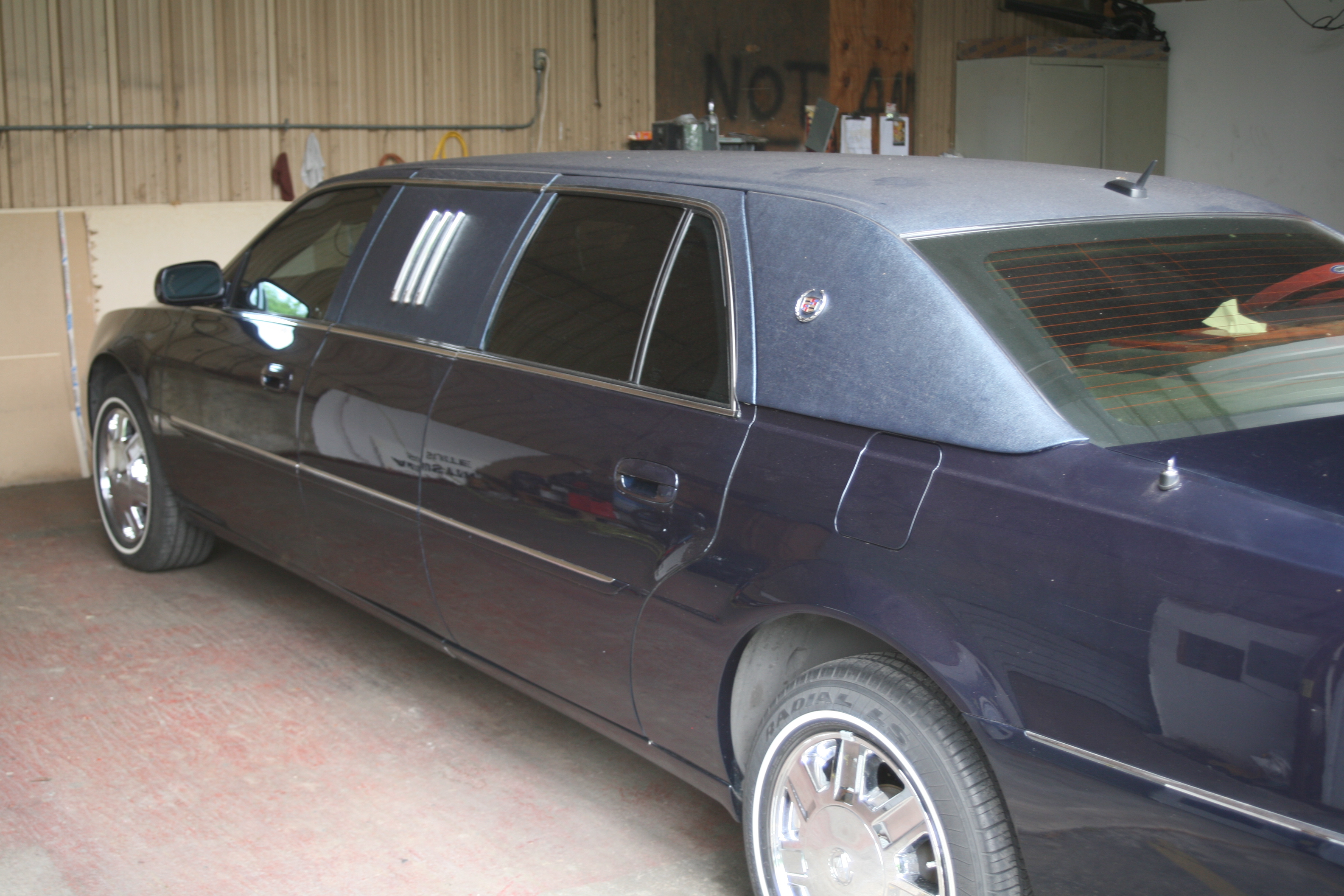 my 2006 DTS DaBryan Double Cut Limo. Less than 15k miles
DOUBLE CUTS
What does "Double Cut" mean? Both my Cadillac short stretches are double cuts. This means they have been stretched in TWO places: Behind the driver and also behind the rear door. Why? Obviously all stretch limos are stretched behind the driver but the reason you cut and extend behind the rear door is to give the passenger privacy so as no one can see them behind the quarter window area. It also gives a place to rest an elbow and increases leg room. I LIKE DOUBLE CUTS.
Initially when I bought the 2006 I was told it had a rear moonroof. We got it NEW from Martin Cadillac in NJ. When it arrived we realized that the salesman lied. They made it right ($) and it's been MY CAR ever since. My 2001 also was a NJ Senator's car and I got it off eBay for a bunch. It was love at first sight because of the double cut and rear moonroof. I put the Vogues on it and redid the TV and DVD stuff but otherwise it's original. What a beautiful car.
It's never been in an accident however it was vandalized at Drake Transmission last year and we are still assessing the charges prior to litigation. Yes I am going to take him to court. What idiot leaves a $75k limo OUTSIDE? My point exactly.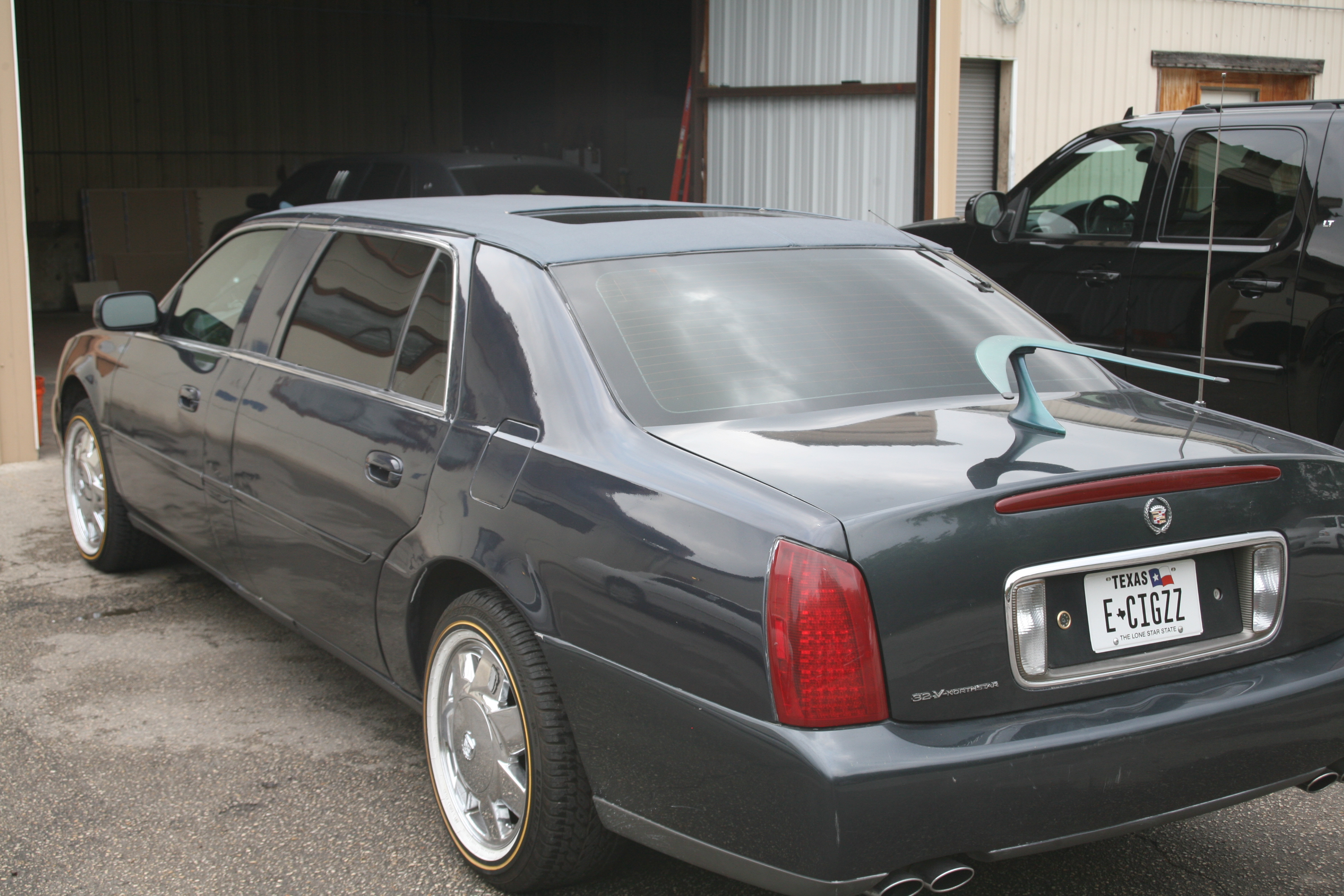 My Favorite: 2001 DTS Double Cut CUSTOM
My 1996 Krystal 6 PAck Limo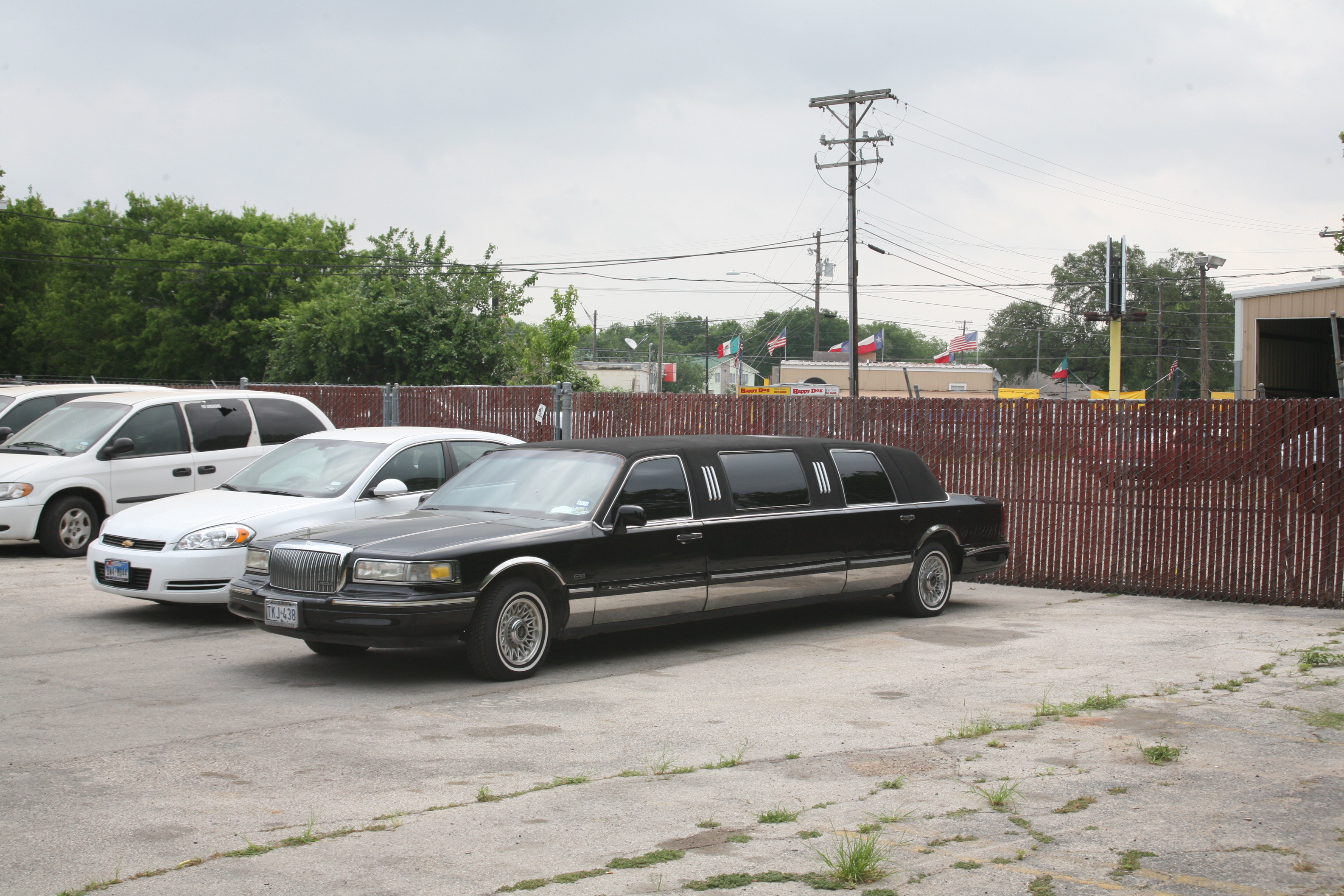 was THE Machete Movie Car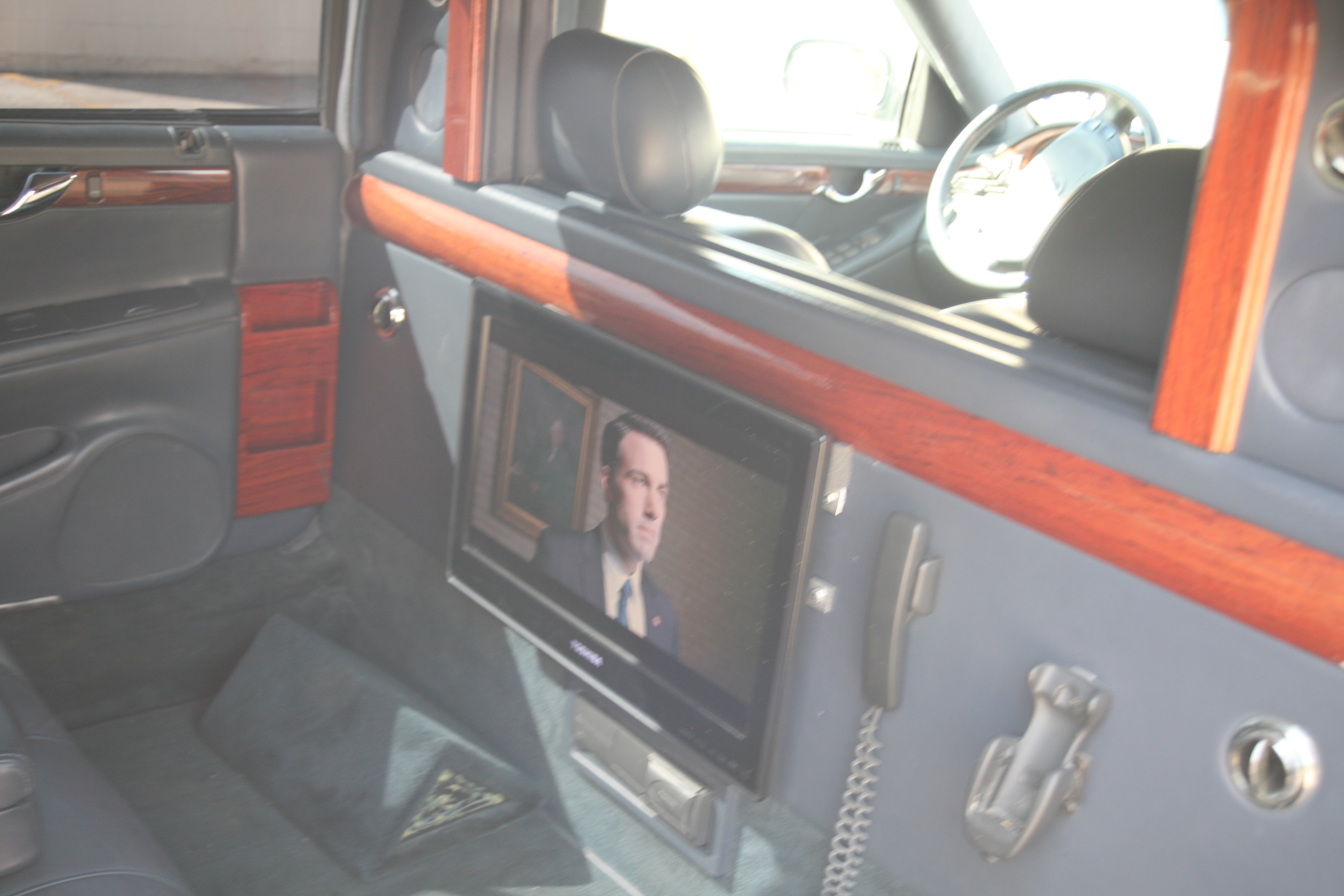 Inside my 2001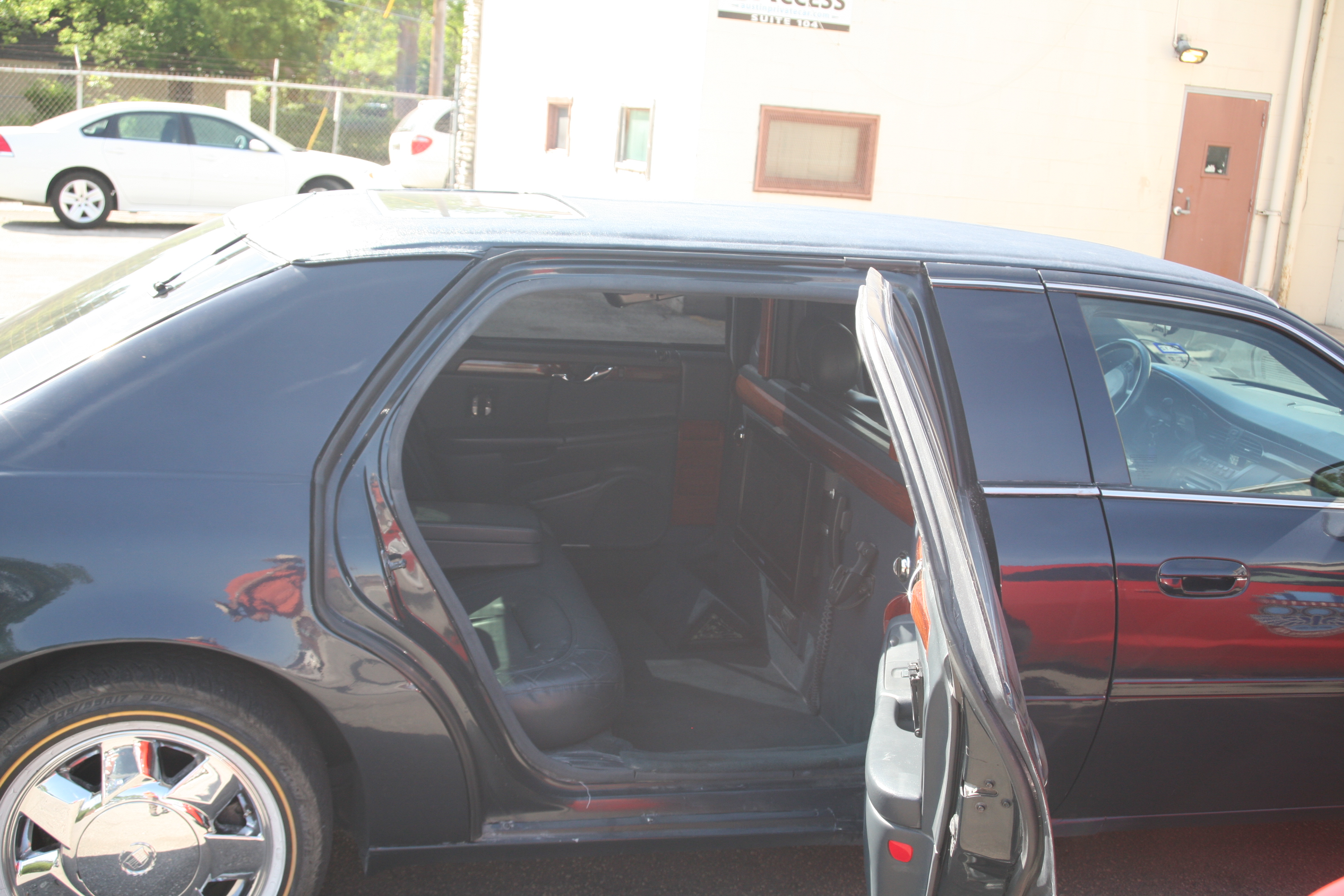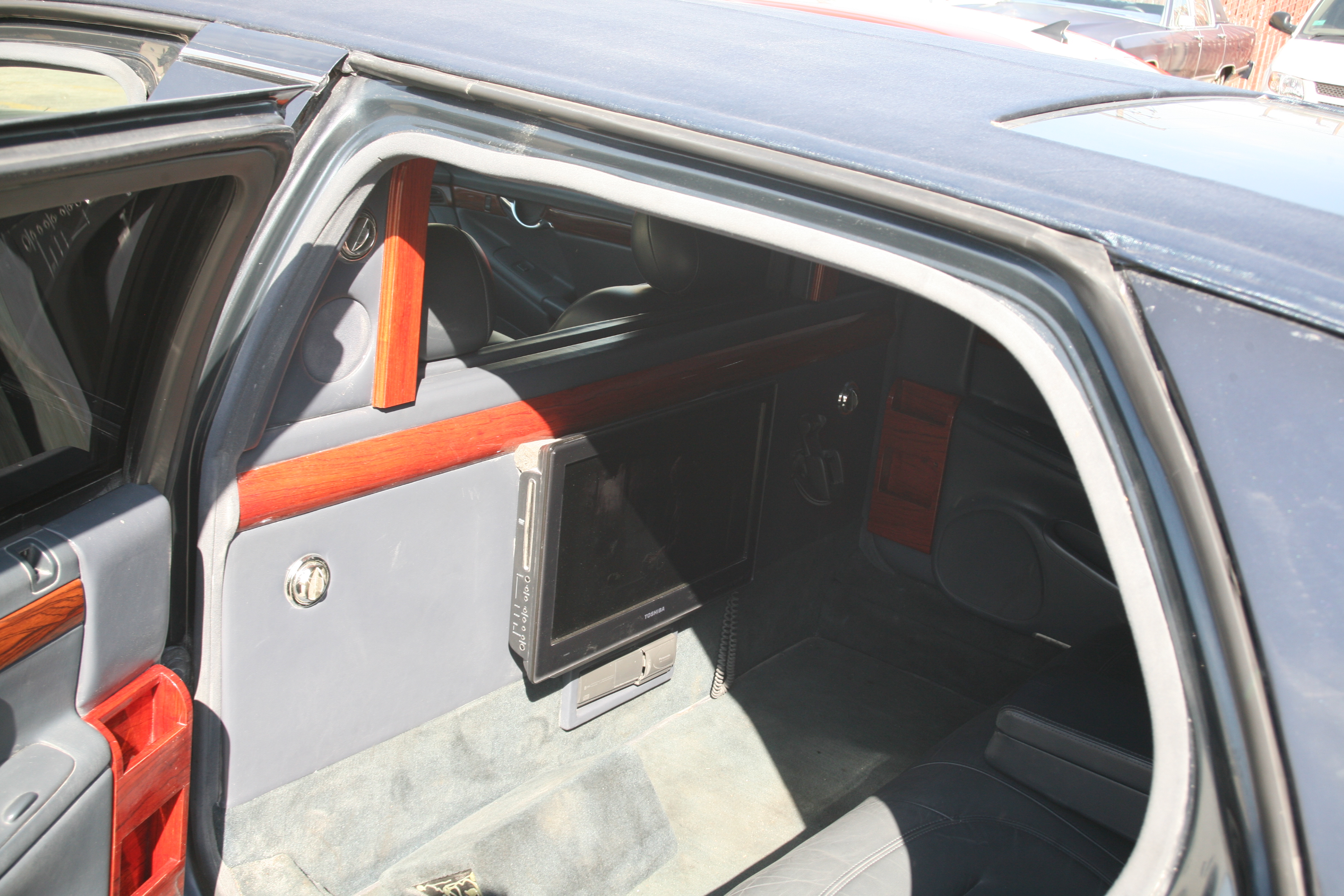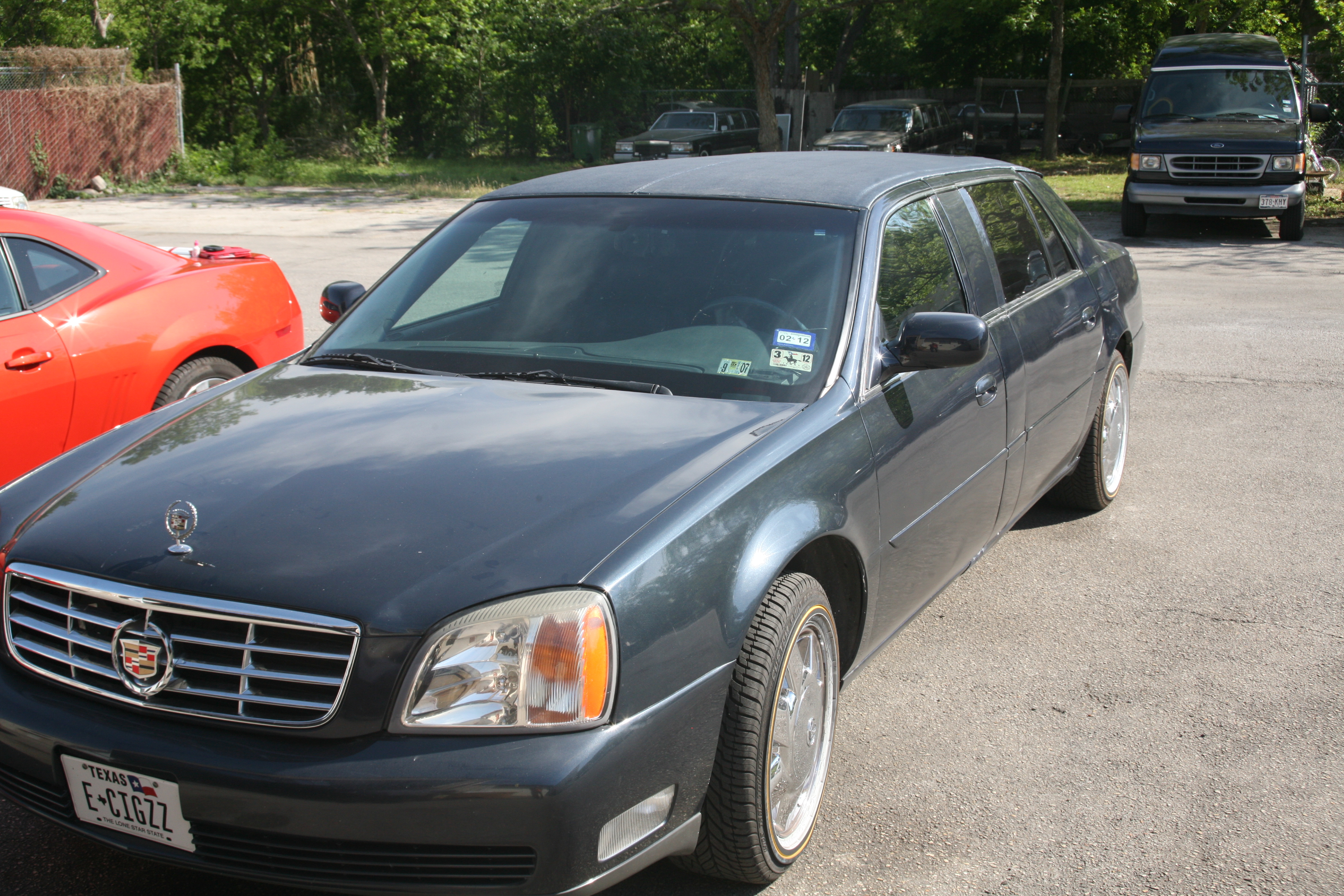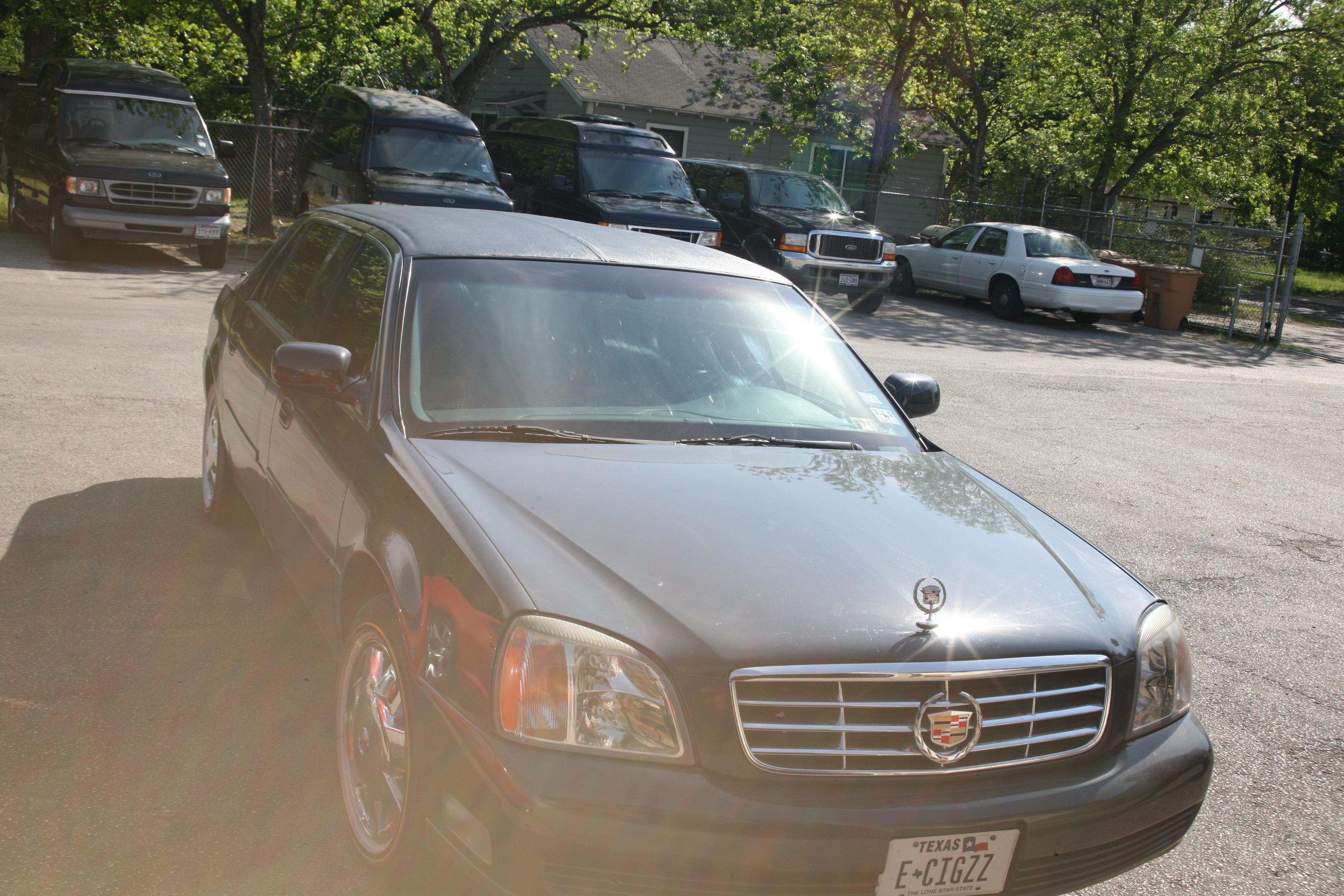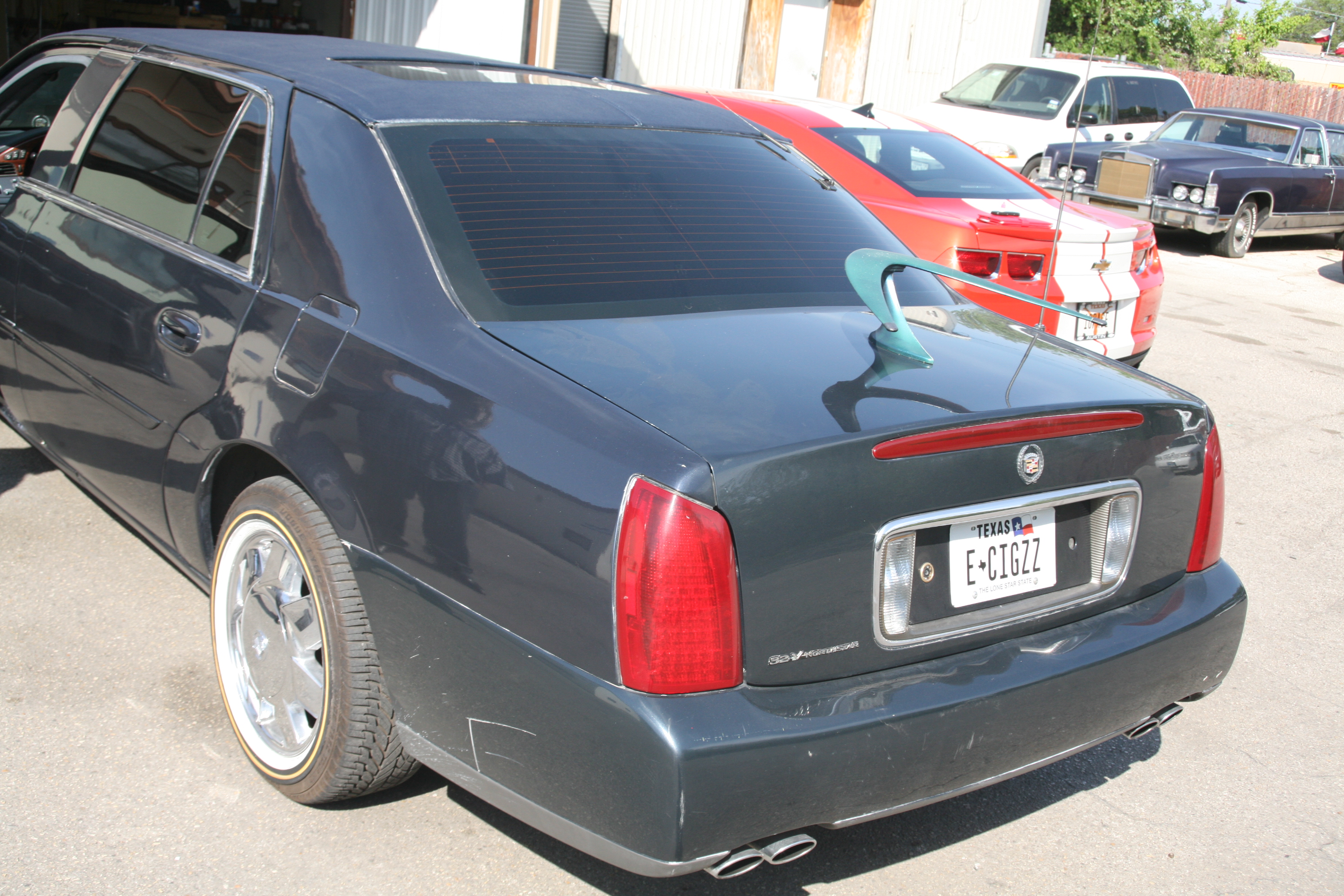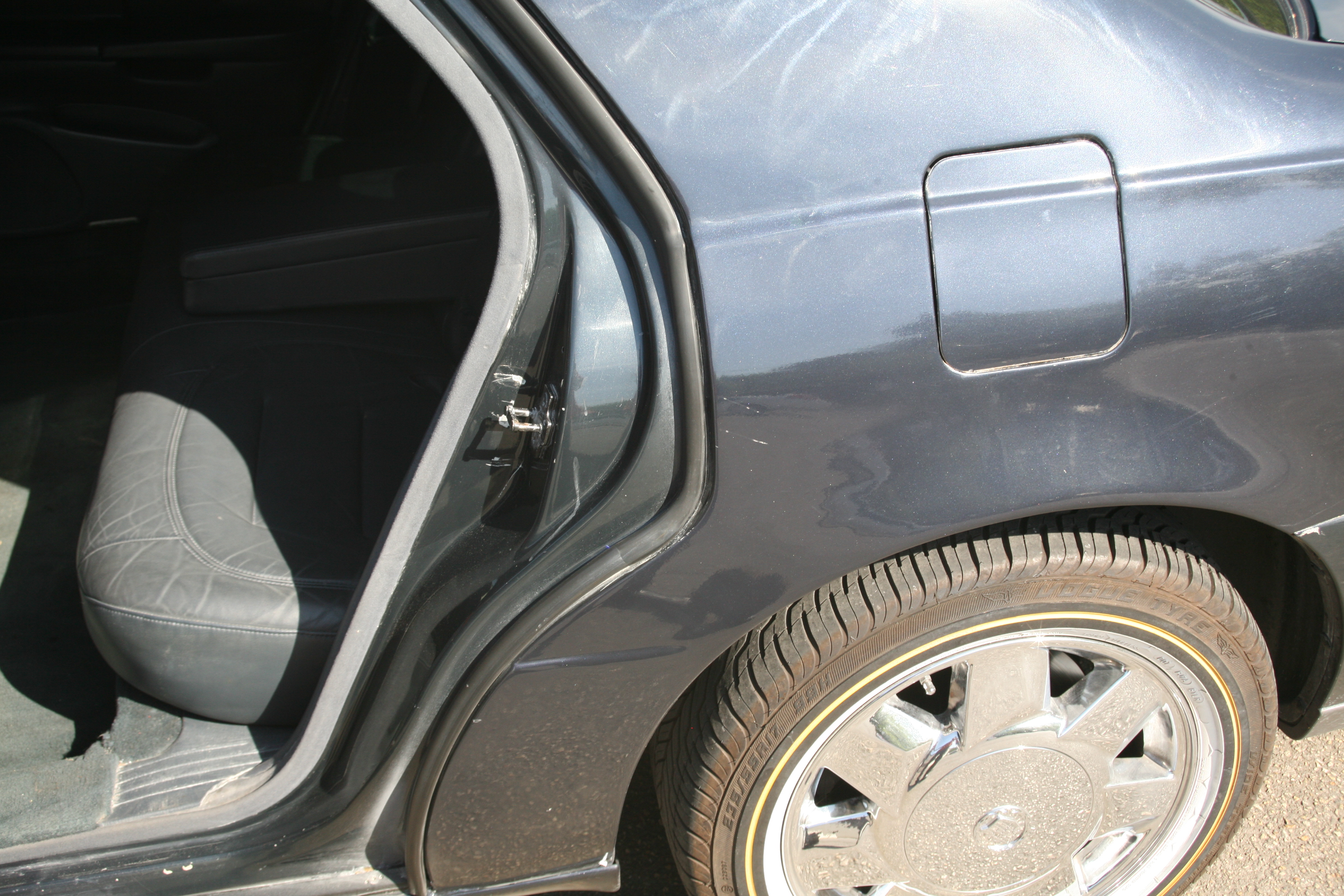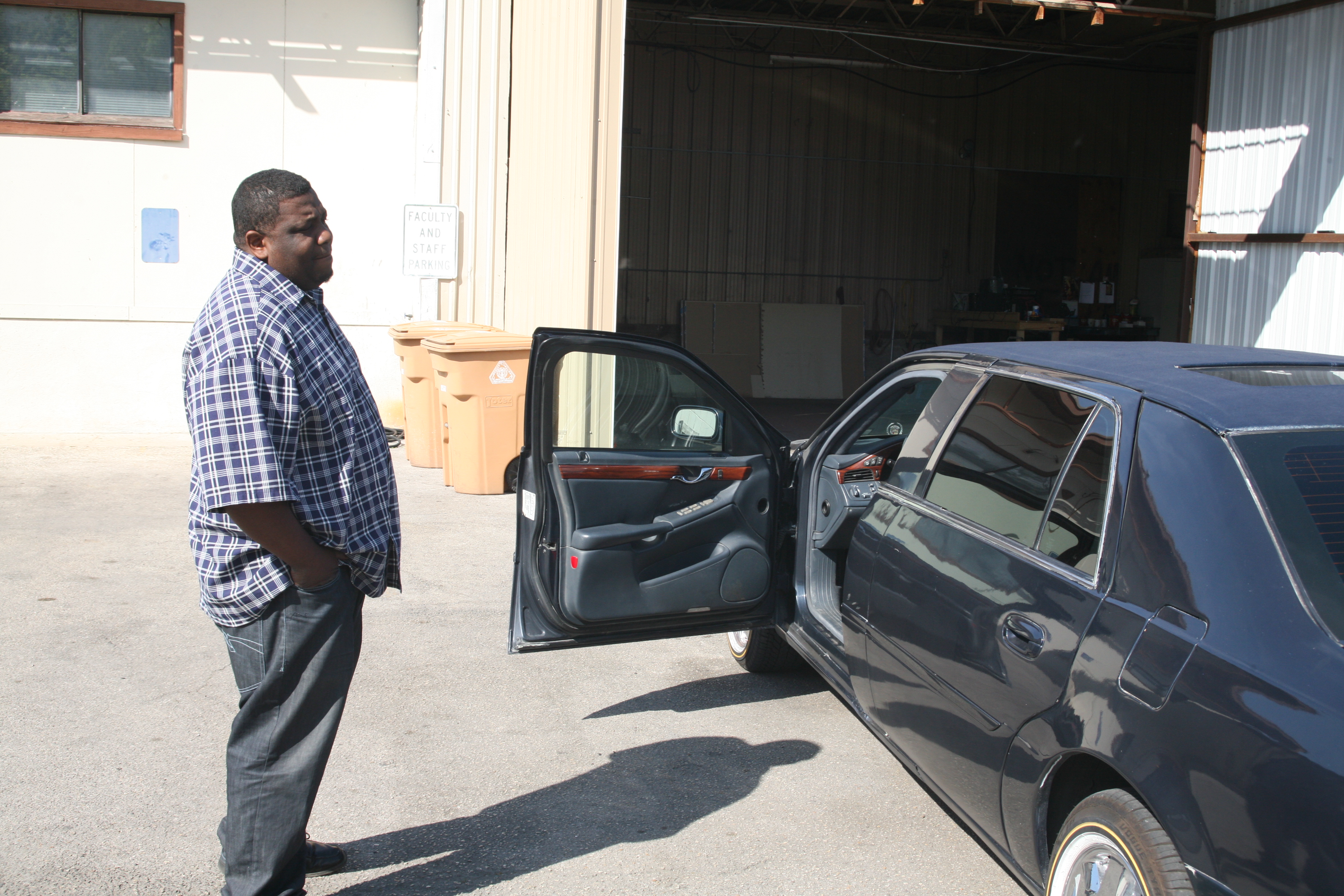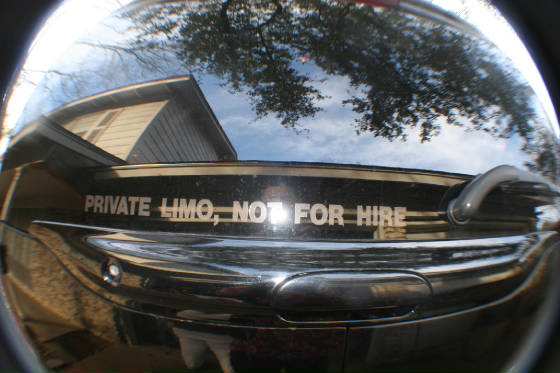 My 1st Personal Conversion Limo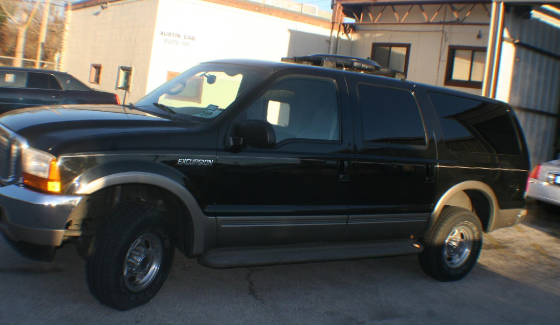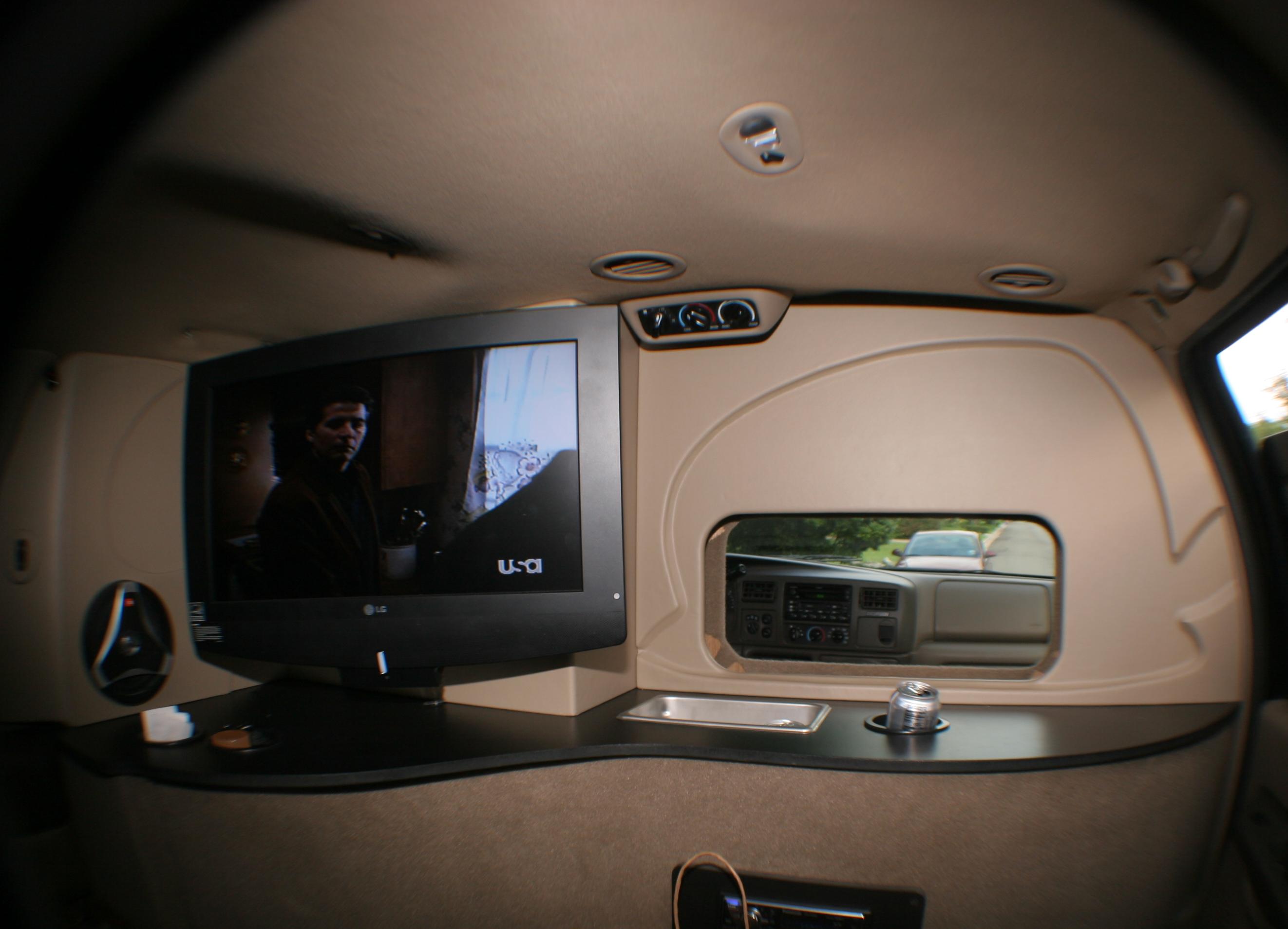 Room for Three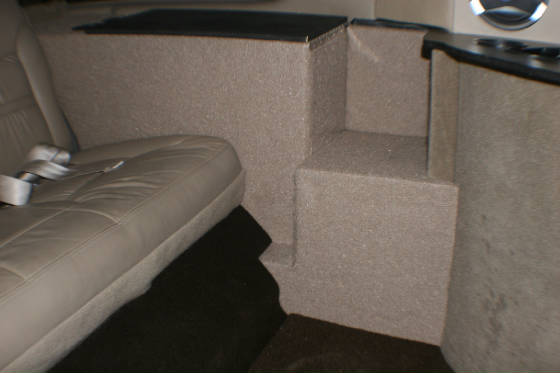 Taken Usually By Only One